Heated Golf Cart Seats
Warmbutt vs. Cold Butt on a winter day, Bubble Band Pandemic relief in Summit County, CO
Enjoying a warm winter lunch!
Shorts weather in Winter on the beautiful Blue River
Keeping warm when you don't like the cold
HAPPINESS IS A WARM BUTT!
Pandemic Relief!
Effects of directed Warmbutt heat to the customers:
Smiling faces, hoods down, leaning back in the chair, relaxed appearance.
Cold butt customer downing her burrito as fast as she can:
Hunched over, sitting on the edge of the heat draining seat, hood up over her hat, winter gloves on for an outdoor lunch.
There were several propane patio heaters burning gas next to this patio. Very little heat generated is felt by the customer. Look at the propane fire pit. The heat from these devices go 1 – 2- ft.
Warmbutt works scientifically to improve core body heat. At the same time the user should feel more relaxed and comfortable while enjoying the fresh air outdoors.
At Warmbutt we take comfort seriously. We live off-grid in the high Colorado Rockies. We have been feverishly designing and modifying fresh air, outdoor seating comfort systems, and we believe we have come up with the ideal line of heated seating, warm tables and stylish wall tents. For safe, sanitary environments during this Pandemic the public has been asked to move outside. With the jobs, businesses, and mental health at risk during the colder months, outdoor seating has become a challenge. Many have opened patios with environmentally damaging propane space heaters. Most of the heat they generate goes up with the exhaust of CO2.
We no longer have to weather the outdoors like cavemen!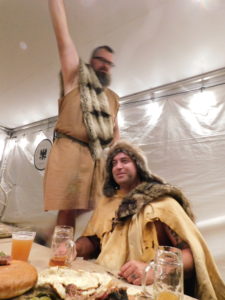 If Bernie had a WarmButt, he wouldn't need those mittens!
"I was watching my daughter on national TV explain how her brewery and restaurant business will not survive another shutdown. I knew I had to do something to help this industry with all of it's dependent employees and their families. Having spent decades working and playing in the high alpine environment i knew there is a way to be outside and stay warm. "
-Jon Harrington, Warmbutt founder
So far we have learned to dress appropriately for sporting activities.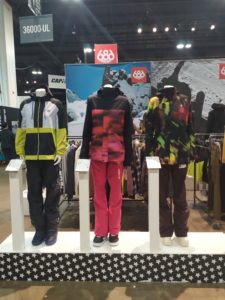 "There is no bad weather in Colorado, only bad gear"
-Kristie Huff, 40 year Trail Crew Foreman, Copper Mountain Resort
If we can power our bicycle with batteries, why must we still sit in a cold chair?
After decades of working in the construction industry in the ski country of Colorado we looked at a new way to be comfortable and use less energy in the process. With the recent opening and closing of indoor dining we looked at the comfort of the outdoor diner. Warmbutt evolved from the attempt to keep the diner comfortable while feeling safe by dining outside.
We do not take the idea of comfort lightly. To be comfortable outside you need your core temperature up. We have looked at gas firepits and gas overhead heaters and find them environmentally unsound and efficiently deficient. Most of the heat from that gas bottle goes up in the atmosphere. Our answer is local heat directed to your body. Core heat helps keep the extremities warm. Try one and you will understand that a warm butt makes you a happy camper.
Warmbutt heated chair pad test at Copper Mountain Resort. Nobody wants to sit in a cold chair on a cold day.
Happiness is a warm butt and a cold beer!

For more information, email us at info@warmbutt.com
Or call us at 970-281-2819